Her er nogle af de gode grunde til at elske museer, som blev delt på twitter igår:

Museums help you ask new questions. You get a little knowledge and crave more!
Because they make me feel excited, like a child. They open up the world and expose the tiny little bubble we all live in.
Museums are for EVERYONE. They are somewhere to shed our skin and set free the inquisitive child in each of us.
They promote creativity, freedom of choice, questioning, reason, understanding and identity!
Because they're a conversation between what has happened, what could happen, and what will happen.
Who says I love museums? Sometimes they get me so frustrated I guess only love would be reason for staying.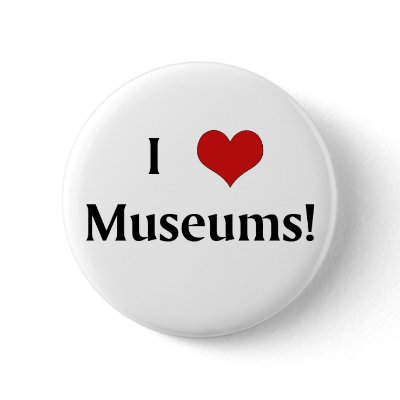 Museums attract passionate, clever and interesting folks with many a story to tell.
Because I love looking at beautiful / interesting / entertaining things that exist in the real world not just cyberspace.
Museums help people learn how to learn, are not just about teaching facts but experiencing life, feelings and emotions.
Sometimes you go so often, you get to know things so well they become part of your life.
A killer combo of wonderment and escapism.
I love museums because they represent a door to the past and a gateway to the future.
They're time machines anyone can use- just walk in and they start.
Because real objects connect us to the past in ways that narrative alone (including mine) can never match.
I love 'em for serving as windows to worlds I won't otherwise get to explore.
Because you can learn without being preached at.
Læs alle twitterfolkets grunde til at elske museer her.